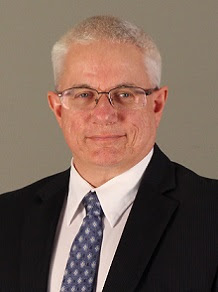 Thomas Jarmyn, CD, LLM, MA, LLB, BA is a lawyer and former naval officer, serving in the regular force until 1992 and the reserve force until 1997. He served in various capacities on HMCS Iroquois, HMCS Ojibwa, HMCS Skeena, HMCS Cormorant and HMCS Scotian.
Upon leaving the Navy, he was called to the Nova Scotia Bar in 1995 and practised law as an associate and partner with Burchell MacDougall in Truro and Wolfville, Nova Scotia until 2003. This practice involved acting as a worker's advisor in Worker's Compensation cases, a federal crown agent in narcotics and income tax prosecutions and commercial litigation.
Mr. Jarmyn relocated to Ontario in 2003 and became a member of the Law Society of Upper Canada and carried on a commercial and administrative law practice. He worked in the Office of the President of the Treasury Board during the implementation of the Federal Accountability Act and then as counsel to the minister of public safety.
In 2014, he returned to Veterans Review and Appeal Board as deputy chair and was the chair of the board from April 2015 to July 2018. He was appointed as Police Commissioner of Prince Edward Island in October 2018. Mr. Jarmyn carries on a legal practice focused on the Federal Accountability Act, Lobbying Act, Elections Act and Conflict of Interest Act.
Mr. Jarmyn lives in Stratford with his wife.